Advice From An Agent - Buyers And Sellers
Posted by Allie Williamson on Wednesday, May 13, 2020 at 1:55 PM
By Allie Williamson / May 13, 2020
Comment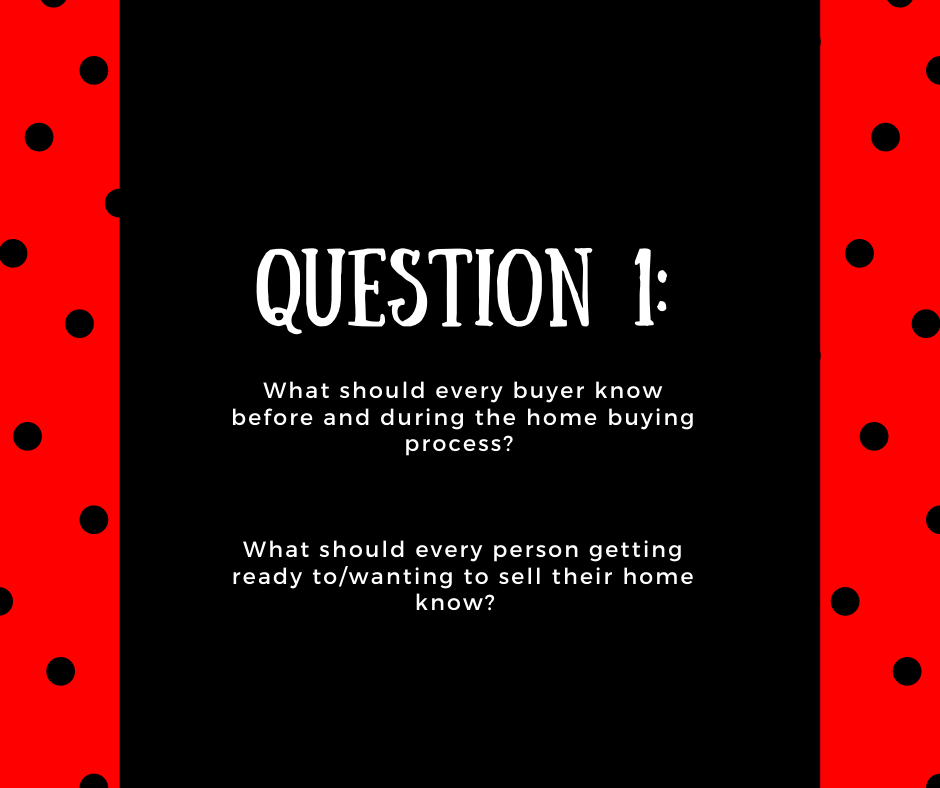 Answer For Buyers:
Before buying a home the most important thing to know is that you are fully capable and comfortable with purchasing a home financially. Something you will hear from every single agent you speak to will be, "Get pre-approved with a lender before you do anything else." It's true! If you're not pre-approved, you risk the chance of finding a home that you are in love with and then being told you can't afford it. If you're not able to purchase now, it's okay. Someone will be there to help you out along the way!

During the buying process, it is extremely important to know that anything can happen. It's not very common that things will go wrong in a deal, but it can happen. So it's best to be prepared and in full contact with your realtor. If you have any questions or concerns, just keep in contact with them.
Answer For Sellers:
The best thing for a seller to know when getting ready to sell their home is to know their market. Do your research about your local market and speak with your realtor. To go along with that, you NEED to make sure that you have the right realtor for you. Make sure that your realtor is going to sell your home as quickly and efficiently as possible! That's what you're working with them for!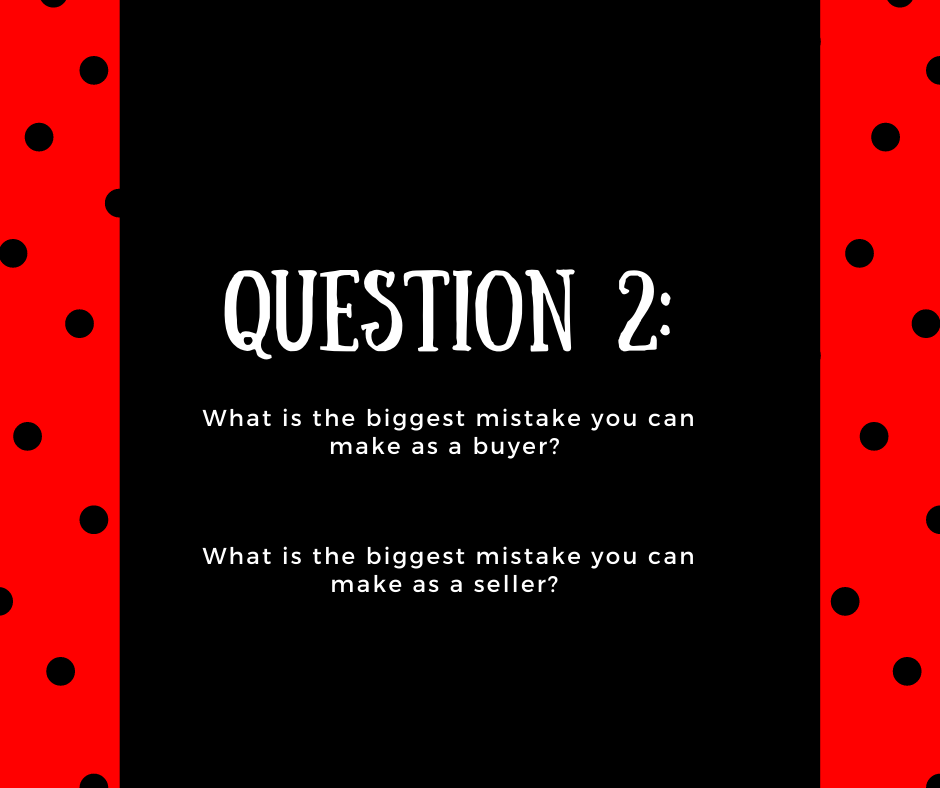 Answer For Buyers:
The biggest mistake that you can make as a buyer is buying a home out of desperation. It's no secret that buying a home leads to a rollercoaster of emotions. You're excited, nervous, happy, concerned, confused, and most of all stressed out. But it's okay... there's no need to just give up in your home search and pick a home because you're tired. You will live to regret your decision. If you can't find the one, calm down and take a deep breath. The right home for you will come along and when it does, you will be ecstatic and ready to go!
Answer For Sellers:
Overpricing your home! I could answer this question so super quick. No matter what you do, it is extremely important that your house goes on the market at the price that it's worth. If prospective buyers come into your home and see what it has to offer, but then hears the listing price at a number that is way too much... your home will NOT sell. I mean there is a chance that it could sell, but it's likely that your home will be on the market for a very long time before someone comes along that's willing to pay the asking price and trust me, you don't want that. So that's why it's very important that your house is properly priced!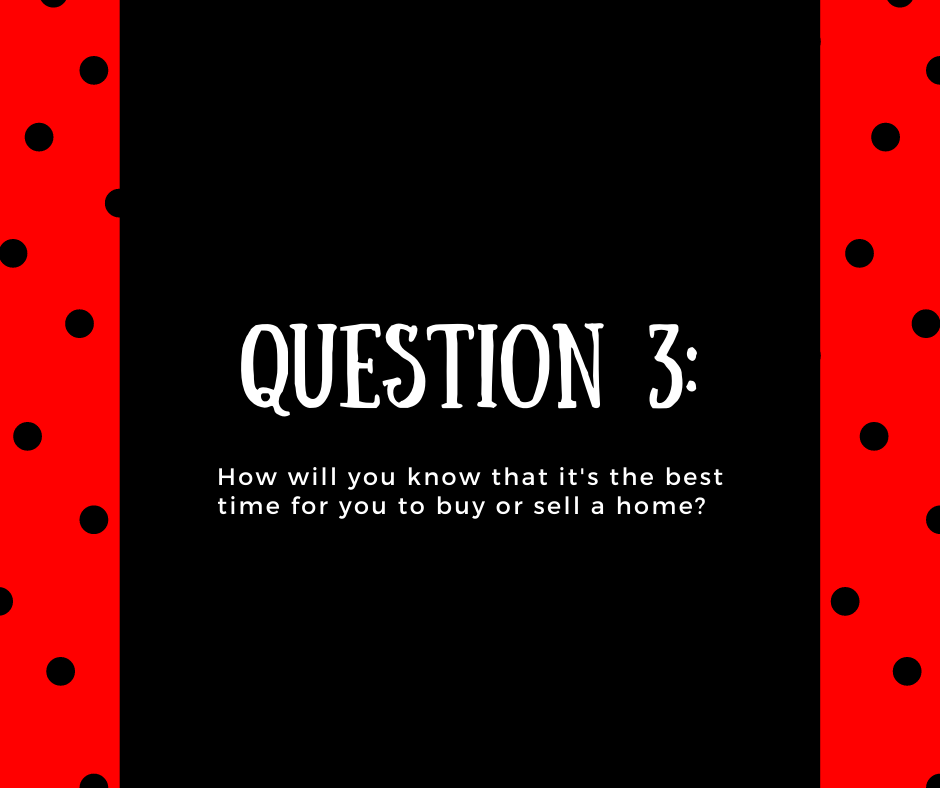 Overall Answer:
There's no real way to tell when it's the best time to buy or sell. Sure you could attempt to time the market, but there's no guarantee that it will work.

You should only buy a property when you are ready. When you are fully able and financially stable enough to purchase a home, that is when you are ready. Always make sure that you have your "ducks in a row" before you even begin to buy a home. The same thing applies when selling your home. When you're ready, you will know. No one else can predict when it's the right time for you. Only you will know!
Overall, the true advice I can give you is to choose a realtor that is going to be there for you and educate you on everything going on. Picking the right person to represent you is everything and if you don't have someone who is going to do right by you, then it is going to make buying and selling a horrible experience. That's just something to keep in mind!