Date Night Ideas In the River Valley
Posted by Allie Williamson on Friday, February 12, 2021 at 9:34 AM
By Allie Williamson / February 12, 2021
Comment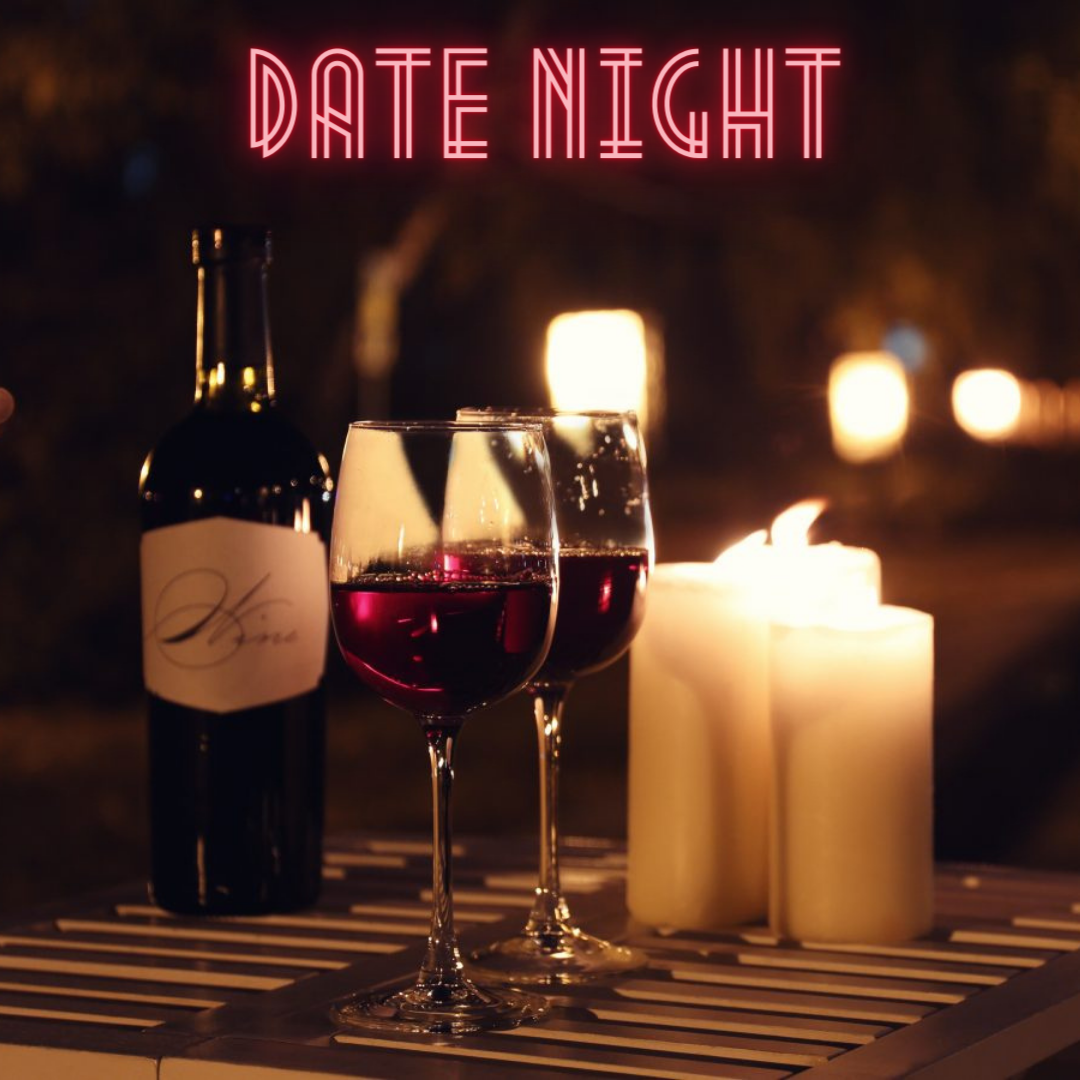 With Valentine's Day quickly approaching, it's time to start thinking about what your weekend plans will look like. Whether it's going out or staying at home, a plan is always necessary to have beforehand. Luckily, I know a few great spots here in the River Valley that is perfect for a date night out!
Dinner
One thing you can never go wrong with is food. Start the celebration with a full stomach and everything else should go smooth! When it comes to great dinner spots here in the River Valley, we have a wide range of local gems. From barbeque to pasta, we have it all.
So let's get into it:
Front Street Grill - This local restaurant in Dardanelle is best known for its live performances while dinner is being served. Quite often there will be bands that play on a Saturday night so you can go out and enjoy a show while you eat dinner. If you want to enjoy a good night out, Front Street is always open on Saturday from 5 PM-2 AM! I definitely would recommend trying out the Shrimp Platter if you're into eating fried shrimp.
Fat Daddy's BBQ - Another great local restaurant that's here in Russellville is (in my opinion) the best barbeque place in the whole River Valley! The best thing about this restaurant is that everything on the menu is pretty affordable. When my family and I go out, I think we spend around $30 per couple just on our food. There's not live entertainment here, but for those couples that are of legal age, they do have a great bar to enjoy. Why not go chow down on some ribs while having a drink with your loved one? My food recommendation is hands down the fried mushrooms! They are so good and massive in size, I can pretty much eat this appetizer as my meal.
Old Bank Sports Bar & Grill - "The Old Bank Sports Grill is your destination for great food and great fun!" If you're looking for a great night out in the town, this is the place to be. Not only is the food great, but they pretty much have fun events going every night of the week. It's like the party never stops! What's even better, they're going to be having a Valentine's Day special from 8-11 PM this Saturday night! Also, you can NEVER go wrong with their fried pickles and gator bites.
Pasta Grill - Take your sweetheart out on a classy date to get some yummy pasta. If you're looking for something a little fancier than just some chicken tenders and barbeque, this would be the place to go. It's a little pricier than the restaurants mentioned above, but it does give brownie points on the romantic scale! It's a treat for you and your loved one for sure. If you're a fan of lasagna or fettuccine alfredo, I highly recommend going with one of those. The cheese bread appetizer is also great to have while you wait for your dinner.
Entertainment
After having a good time at dinner, it's time to end the night with a bang! Of course, if you choose to go out to dinner at a restaurant that has live performances, you don't have to go out again to have fun—but if you do want to go have even more fun I have the places for you!
Check them out below:
Hourglass Escape Rooms - Are you looking for a fun adventure where you have to rely on clues and others to survive? Escape rooms are a new form of live-action entertainment where you have an hour to race against the clock. Not only is this a great way to bond with your partner (with a few arguments no doubt) but you get to enjoy feeling like you're in an episode of Criminal Minds. Go out and have fun while trying to beat the clock. Will you guys survive?
The Garage Arcade - If you are looking for a way to have a blast from the past, playing retro arcade games will do the trick. Go out and enjoy the classics. The best part of being in love is being able to do things that make you feel like a kid again. Not only is it fun to play games in an arcade, but you can get competitive with your partner and just enjoy each other's company. Before this thought comes to mind, it doesn't make you seem silly to be an adult and playing arcade games. It makes you a human that enjoys reminiscing the good things in your past.
Strikers Bowling Alley - I don't know about you, but my favorite thing to do with my significant other is to bowl. We both come from very competitive families so when we have the chance to see who has the better game, we take the opportunity! What's great about Strikers is that they have now opened The Back Lanes for anyone 21 and older! You get to enjoy having a fun competition with your partner while having a few drinks. They also have pool and darts available for anyone to play in the back!
Whatever you choose to do with your weekend whether it's Valentine's Day weekend or any other time, it will be appreciated. Take your loved one out and have a good time!