DIY Holiday Decor
Posted by Allie Williamson on Wednesday, December 9, 2020 at 12:21 PM
By Allie Williamson / December 9, 2020
Comment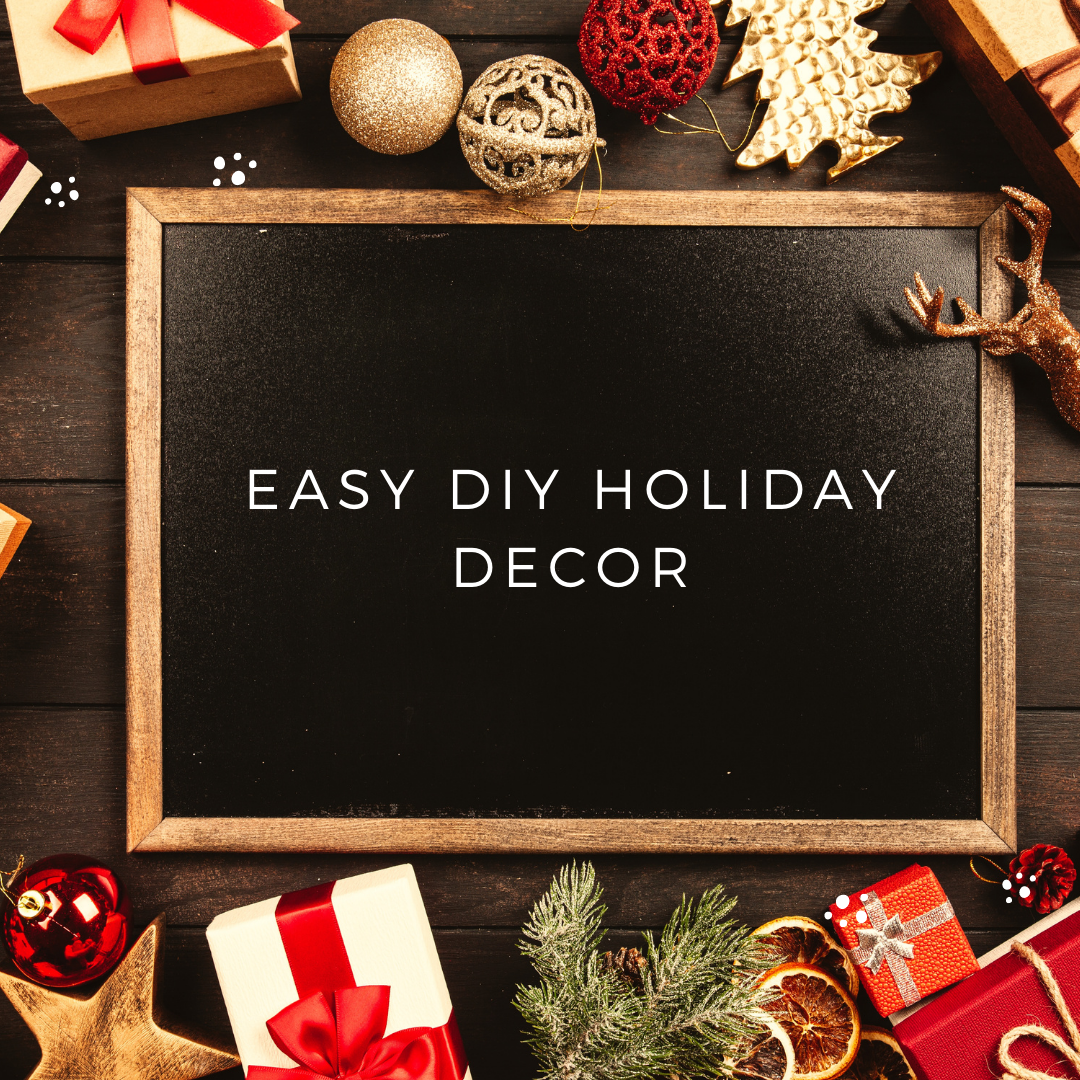 The best time of the year is here! I don't know about you guys, but personally, I love this time of the year because it's the best time for decorating your home/workspace! So what better way to kick off this holiday season than to bring you guys some of my Pinterest Holiday DIYs!

Yarn Tree with Twinkle Lights
Necessities:
- Tree cones
- Preferred colored yarn
- Glue gun / Spray glue
- Additional decorations (topper, twinkle lights, etc.)
Instructions:
1. When you begin, you want to start from the bottom of your tree and work your way up. Grab your tree cone and use your glue of choice.
2. Once the glue is laid, begin wrapping your yarn slowly. It's best when you work in small sections in order to ensure that your tree will be fully covered and looks nicely laid. If you mess up, no worries, it's not meant to be totally perfect so have fun with it!
3. Now is the time to decorate!! No tree is ever complete without a tree topper and lights. If you can, get some twinkle lights that are battery powered so you can have an easier experience with decorating. There are some mini toppers at Walmart that you could use, or you could just make your own. Once everything is added, you are done!!

Wood Block Snowman
Necessities:
- 3 wood blocks of different sizes (range of small, medium, large)
- White and black paint
- 2 thin blocks of wood for the snowman's hat
- Any kind of ribbon or fabric for scarf
- Glue gun
- 2-3 Buttons
Instructions:
1. Depending on the type of wood blocks you get, and where you get them from, it might be a good idea so sand them down just a bit so that everything is even. However, if you like the rough and not so perfect look, do whatever you are happy with!
2. Next, take your white paint and start painting your snowman! Again, it is totally up to you what your snowman will look like. If you want it to be kind of rustic and not perfect, go for it!
3. Now while you let that sit and dry, take your two thin blocks of wood that is going to be the snowman's hat and start painting them with the black paint. With this, you'll want to make sure that everything is even and fully covered with the black paint.
4. Once your snowman's body (specifically the smallest one) is fully dried, it's time to paint the face! Now you can do this however you please. Make it funny, make it pretty, just do whatever makes you happiest!
5. Now the only thing left to do is to decorate! Take your buttons of your color choice and glue 2-3 buttons on the medium and large sized boxes. Spread them evenly enough to where it looks nice! After that, all you have to do is glue the boxes together and wrap your scarf around your snowman's neck!

Snowy Candle Holders
Necessities:
- Small glass candle holder/bowl
- Epsom Salt
- Burlap Twine
- Hot Glue Gun
- Fake berries / Greenery
- Mod Podge
- Tea Light
Instructions:
1. Start by hot gluing two rows of twine around the top of the glass bowl.
2. Brush on a thin and even layer of mod podge around the whole glass.
3. Use a spoon and shake Epsom Salt on top of the mod podge you just brush onto the glass. Coat it evenly and shake off the excess.
4. Hot glue two greenery pieces and pretty berries in the middle. You can also add hanging bells if preferred.
5. Stick a tea light inside the bowl and let it glow!!