Facts To Know When Selling Your Home
Posted by Allie Williamson on Wednesday, April 29, 2020 at 2:00 PM
By Allie Williamson / April 29, 2020
Comment
Facts To Know When Selling Your Home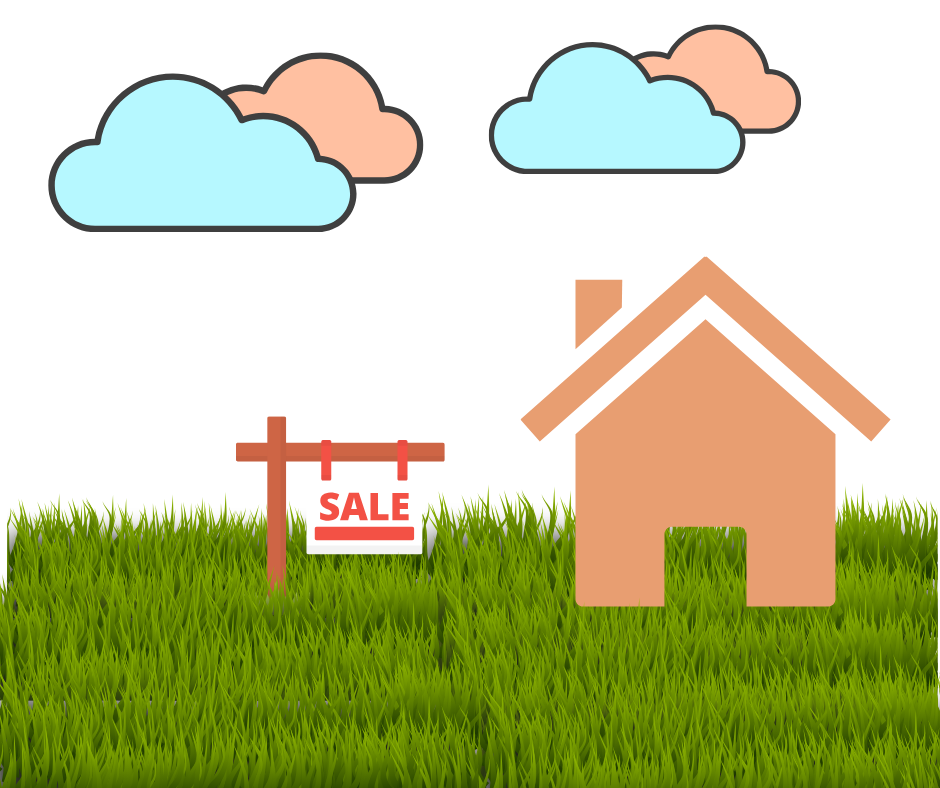 1. Know Your Market
It is so important to know what's going on in your market! If you're not too sure about what's going on in the market currently, make sure that your realtor does. Ask them questions to ensure they do in fact have knowledge. And if you want to know, do some research or just ask your realtor and they should be more than willing to educate you!
2. A Clean, Uncluttered Home Sells
You might see this and think, "Well that seems like a no-brainer," but you'd be surprised how many people don't try hard enough to make their house look as presentable as possible before photos are taken and showings happen. Why is this such a big deal? Homes that are dirty and extremely cluttered look as if they haven't been taken care of ends up losing profit. Your home doesn't have to look absolutely perfect by any means, but it needs to at least be cleaned up and decluttered. A home that looks clean and inviting is what will bring prospective buyers in!
3. Homes Priced Correctly Sell
The more accurately your home is priced, the more qualified and interested buyers will want your home. You never want to price your home too high because of the frustration and confusion it can cause. Not to mention, if your home is priced higher than what prospective buyers believe it is worth, the longer your home will sit on the market. Pricing your home below what its worth is also not that great of an idea. Many people believe that will bring more people in but in all reality, it won't. It could make buyers think there has to be something wrong with your home structurally, but if they don't believe that then you're just going to end up losing money that you could have gotten. Talk to your realtor about the pricing of your home. If you don't believe it's correct, ask them questions and they should be able to tell you exactly why your home is going to be priced at that set amount.
4. Have Great Communication 
Once you decide to sell your home, it's extremely important to be prompt and timely when communicating with your realtor. Your agent's job is to keep you on track and help you sell your home quickly and in the most stress-free way. When a buyer's agent contacts your agent hoping to get some more, or better, photos of your home, or even better to set up a showing appointment, you need to respond as quickly as possible. If a buyer believes you're uncooperative and unresponsive, they are not going to want to work with you. The quicker and easier you are with communicating with your agent, the faster your home will sell!
5. Pictures And Videos Sell
Make sure that your realtor either takes high-quality pictures themselves or gets someone that will. To go along with that, there also needs to be a decent amount of pictures that are displayed out for prospective buyers to look at. Everything is online nowadays so that's where 90% of buyers go to look right off the bat.

You want your house to grab their attention through great pictures that make them feel as though this could be their next home. So it's extremely important that they can see a beautiful home with an equally great description, rather than just reading the description and having to imagine the home. High-quality pictures matched with a good amount of the pictures being out there for buyers to look through equals an easy sale!
6. Make Sure To Disclose Everything
Disclose EVERYTHING!! If there is something that you know is either a health risk, structurally wrong with your home, or even just the smallest thing that could potentially be of harm to someone in any kind of way, you need to let your realtor know ASAP. There are some cases where there has to be a form filled out that is similar to what we have called the Release and Hold Harmless Agreement. This is basically a form that discloses that the seller/seller's agent has made you aware that there is something that could be of harm to you and if you go and visit the property and something happens, they are not held accountable.
However, if there is such a thing that could lead to illness, injury, or even death that is undisclosed to the buyer and something does in fact happen, that is a HUGE lawsuit for the seller. So it's better to be safe rather than sorry and just disclose everything and have something signed and documented!
7. Closing Date is Move Out Date
You need to be prepared for the day you are supposed to close. You've gone through the entire selling process and it's finally time to pass your home along officially to the new owners. This is the day that your buyers have been dreaming of and it's their day! Once you're at the closing table, it is time to pass along the keys from your former home.
This is going to an emotional day for everyone, but a day you need to be ready for. Make sure that you are completely moved out of the house before closing day. Like I previously said, it's the buyer's day. Once they get the keys, it is now their home and they will want to start moving that day. You don't need to give them the keys and say, "I just have to go grab a few things and I'll be moved out." NO! You should've been moved out before now. So just save the trouble and be moved out BEFORE you close!
8. Make Sure The Buyer Can Buy
First of all, no agent should be showing properties to a buyer that has not been pre-approved. This is a big "no, no" in real estate because it's unfair to the potential buyer and also the seller. Getting pre-approved is one of the very first steps in the home buying process, so there should always be a buyer that is actually pre-approved and serious about buying.

If an offer comes in on your home, it is your realtor's job to confirm that the offer is good and viable. I know it sounds crazy that people will put in an offer without having confirmation that they can actually purchase a property, but it does and can happen. Always make sure that any prospective buyer is pre-approved and will be fully capable of paying for your home.
9. Hire A Realtor That Has Your Best Interest In Mind
Now this also seems like a no-brainer, but you'd be surprised at how many people just go with whatever realtor gets to them first and will just work with them solely because of that. No!

As a myth that I debunked in our previous blog, Real Estate Myths Debunked, mentions that there is a possibility of agents that could only be about getting paid, there are also the agents who only want what's best for you. You always need to make sure that your realtor is going to be there for you and want to be there for you. If they aren't trying their best to educate you, guide you, and be there for you through the good and the bad of the selling process, they are not the right realtor for you. It is extremely important that you will work well with the person who is going to be handling your transaction of the largest investment of your life!
We are now at the end! If you're actively trying, or even just thinking about selling your home, I hope these facts/tips helped you out. It is so important for you to know as much as possible before going through the selling process. So hopefully, you have taken something away from this, and if there's anything else you'd like for me to cover please leave it in the comments!