Gift Ideas for New Homeowners
Posted by Allie Williamson on Wednesday, December 2, 2020 at 9:04 AM
By Allie Williamson / December 2, 2020
Comment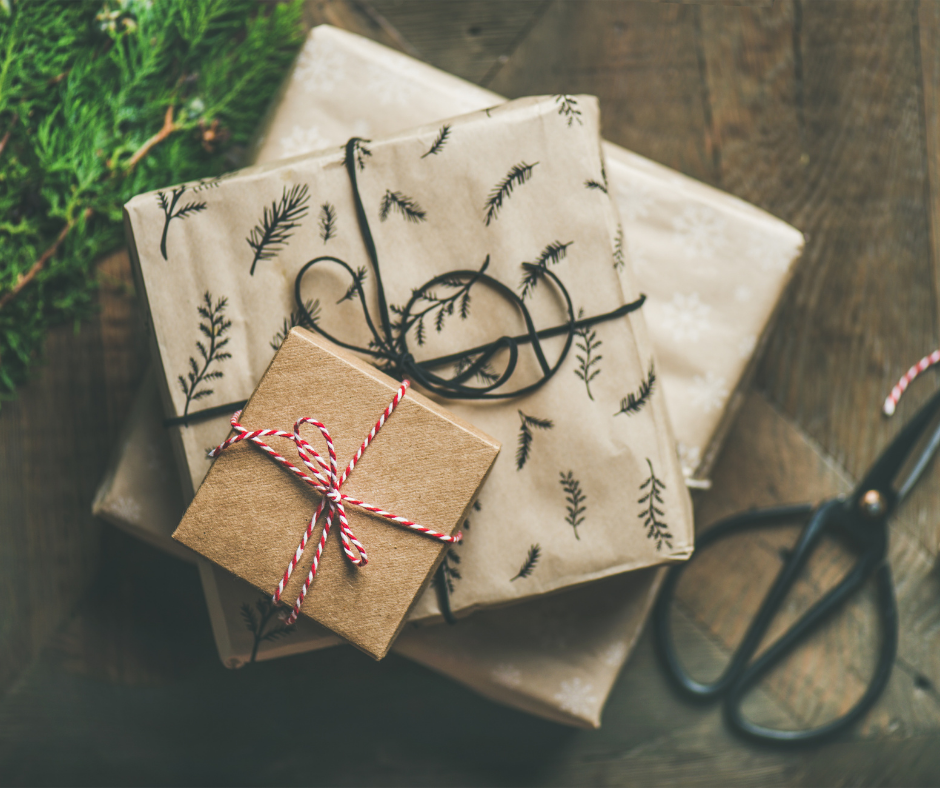 Have you completed your gift list for this Christmas yet? Maybe you have and maybe you haven't, but no worries. If you have a friend, or maybe multiple friends, that just bought a house and you haven't purchased their present yet, we can help!
Listed below are some GREAT gift ideas for those friends who just made the biggest purchase of their lives!
Gifts for the ladies
Wine & Freestanding Wine Rack - What woman would not enjoy a fully stocked wine collection and a beautiful wine rack to go with it? Not only will it be looking good, but she'll know it tastes good!
Essential Oil Diffuser - Give the gift of Zen with a diffuser that can fill a home with any girl's favorite scents. Pair it with a bundle of essential oils to make the new space feel like home!
Home Décor - I know that when I moved into my house, we had zero home décor and those bare walls made my house feel so lonely. Just as a recommendation, I would ask what kind of style your friend is going for and then take a trip to Hobby Lobby (or even just TJ Maxx) and get a few small pieces to fill those empty spaces!
Gifts for the men
Bartender kit - We all know at least a few guys that would LOVE to have their very own bartender kit. So, why not go ahead and make their dream come true! Trust me, they will appreciate it.
Nice Tool Kit - Almost every single man, especially the ones who have purchased a new house, either wants or needs a nice tool kit. Lowe's always has some great ones, or go to your local handyman store and get some recommendations! Depending on how you feel, you could also give them a tool box to go with their new tools!
Whiskey Stones Gift set - If there's one thing a man loves, it's his whiskey. When you buy a whiskey stones gift set, not only do you get quite a few whiskey stones, but also nice glasses and a beautiful box to keep them in! You don't have to buy anything too expensive either because Amazon has some great options for an affordable price!
Gifts for couples
Family Name Sign - There's nothing better than coming home and seeing a hand-painted sign with the new homeowner's family details. Not only does it serve as a "Welcome Home," but also as a reminder that they really are homeowners now. It's a simple and sweet gesture that means more to people than you'd believe.
Air Fryer - Let's be honest here, who wouldn't need a new air fryer? Not only can it make things easier when cooking dinner, but it's also a great way to not make as much of a mess! It can help make a quick and easy dinner so they can relax for the night!
New Coffee Maker - With the new move and every thing else that piles onto their every day life, coffee has to be an essential part of their day. So why not make it even better and get them a nice new coffee maker that they've been wanting for a while? Trust the avid coffee drinker, they will appreciate it!
Now remember, Christmas is about more than just the gifts (although that's a nice plus). So no matter what you do or buy for your friends, just know that it doesn't go unappreciated.
Happy Holidays from me to you and yours!