Happy 4th Of July - Tips To Be Safe
Posted by Allie Williamson on Friday, July 3, 2020 at 9:28 AM
By Allie Williamson / July 3, 2020
Comment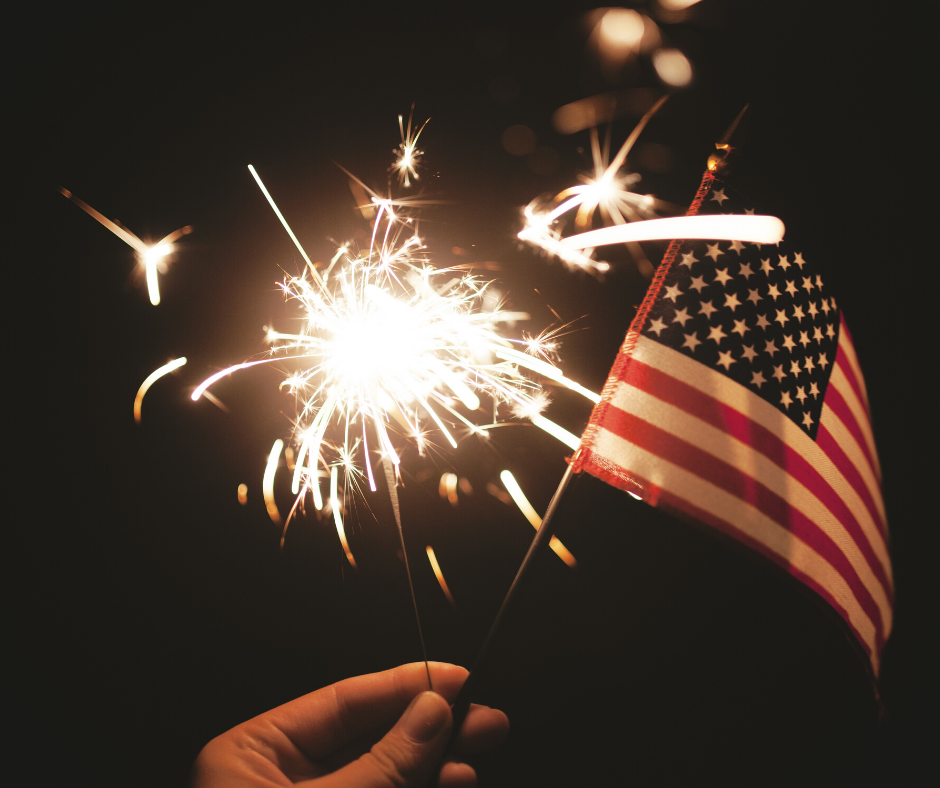 HAPPY 4TH OF JULY EVERYBODY!! With the holiday time (especially one of the best in my opinion) comes a lot of craziness and unneccessary injuries that can happen. This day is a great time for celebration, so it's best to do our parts to protect not only ourselves, but others as well. Celebrate and have the most fun that you possibly can, but BE SMART!!!!!
Be Cautious When Shooting Off Fireworks
We all know how fun and pretty fireworks are. They're also loud... very loud. So here's just a few tips on what you should be cautious for on the fourth.
1. DON'T SHOOT FIREWORKS NEAR ANYONE
2. PROTECT BABIES EARS
3. PROTECT YOUR FURBABIES WHO MAY BE TERRIFIED
4. DON'T MIX ANYTHING YOU NORMALLY WOULDN'T
5. ALWAYS AIM UP TOWARDS THE SKY, NOT AT BUILDINGS/TREES/PEOPLE/ETC.
6. BE SMART WHEN LIGHTING THE FIREWORKS
Be Cautious When Celebrating & When It Ends
Okay so this is probably the biggest thing that needs to be paid close attention to. We all know that this day means parties all weekend and lots of alcohol will be consumed. That's all okay as long as you're safe and not doing anything that can harm others. I probably don't have to tell you what exactly I mean, but I will anyway just to make it known!
1. DON'T DRINK AND DRIVE
2. DON'T BE RECKLESS IF UNDER THE INFLUENCE AND WORKING WITH FIREWORKS
3. LET SOMEONE DRIVE YOU TO ENSURE SAFETY OF OTHERS AND YOURSELF
4. BE CONSIDERATE OF OTHERS WHEN SHOOTING FIREWORKS AND/OR PARTYING
5. BE SMART AND STAY SAFE
Everything sounds pretty simple right?! Well, I can guarantee you that we all know at least one person that will do something wrong or can potentially cause harm to themself or others. However, the holidays means that there will be more protection (officers) out and about to catch anyone who is doing wrong. So just be wary in anything and everything that you do or see anyone doing this weekend. And please, please stay safe!!