How To: Maintain Your Home After Purchasing
Posted by Allie Williamson on Monday, November 9, 2020 at 10:00 AM
By Allie Williamson / November 9, 2020
Comment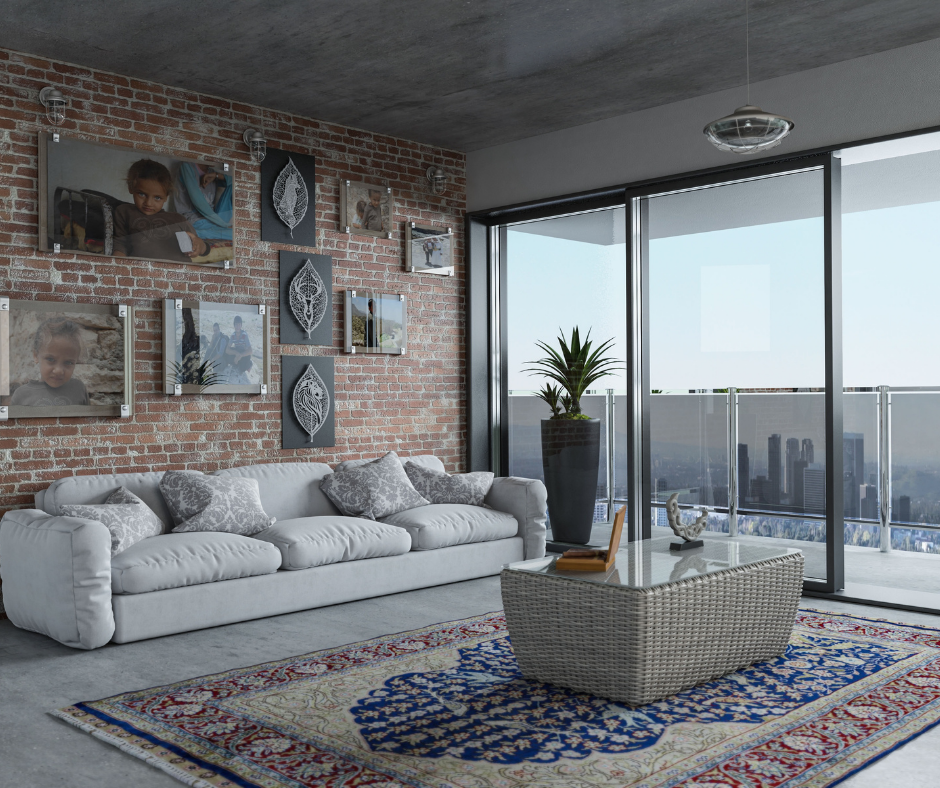 So you've finally made it! You've purchased your new home and you've just been settled in. However, have you started thinking about what you will be needing to do in order to maintain your home in the best possible condition? Well no need to wonder, I've got you covered!
Listed below are some things you need to lookout for in order to properly maintain your new home:
Monthly:
Clean or replace air filters. Pro tip: washable filters are affordable and environmentally friendly.
Check the water softener, replenish salt if necessary.
Clean faucet aerators and showerheads to remove mineral deposits.
Unclog/clean sink and shower drains.
Test smoke alarms, carbon monoxide detectors, and fire extinguishers.
Inspect electrical cords for wear.
Flush out hot water from the water heater to remove accumulated sediment.
Clean the garbage disposal by grinding ice cubes, then flushing with hot water and baking soda.
Dust air vents and returns.
Fall:
Hire a professional to inspect and tune up your heater.
Check the fireplace for damage or hazards
Clean fireplace flues, or bring in a professional to inspect.
Seal cracks and gaps in windows and doors with caulk or weather stripping; replace if necessary.
Inspect roofing for missing, loose, or damaged shingles and leaks.
Remove leaves and debris from gutters and downspouts. Pro tip: you can purchase and easily install gutter shields that allow water to flow through, but keep leaves and other debris out.
Drain and winterize exterior plumbing.
Check water heater for leaks.
Spring:
Inspect roofing for missing, loose, or damaged shingles and leaks, especially after winter storms.
Clean window and door screens.
Power-wash windows and siding.
Remove leaves and debris from gutters and downspouts.
Replace the batteries in smoke and carbon monoxide detectors.
Have a professional inspect and pump the septic tank.
Remove the insulation from outdoor faucets, check sprinkler heads, or other winterization you may have completed.
Have your air-conditioning system professionally inspected.
Fertilize your lawn.
Schedule tree trimming for large trees and shrubs.
Oil and inspect automatic garage doors or have them professionally tuned.
Yearly:
Analyze energy costs and look for ways to save by replacing old windows and appliances with energy-efficient options. Pro tip: check your local energy providers for rebates and specials.
Check property values in your area and compare them with the estimated value of your home.
Inspect all outdoor vents, walls, and foundations for holes that rodents could enter.
Have a pest inspection and schedule regular visits, as necessary.
Look for leaks and any standing water and repair.
Inspect your sprinklers and irrigation systems.
Consistency is key
No matter what the maintenance schedule you decide is, in the end it will all be worth it! Sure, it seems like a lot of work at first and as if it will cost a bit of money, but in the future you will reap the financial benefits as long as you stay consistent. Turn your home into a future financial gain, not a drain!