How To Maximize Space In A Small Kitchen
Posted by Allie Williamson on Thursday, February 18, 2021 at 1:16 PM
By Allie Williamson / February 18, 2021
Comment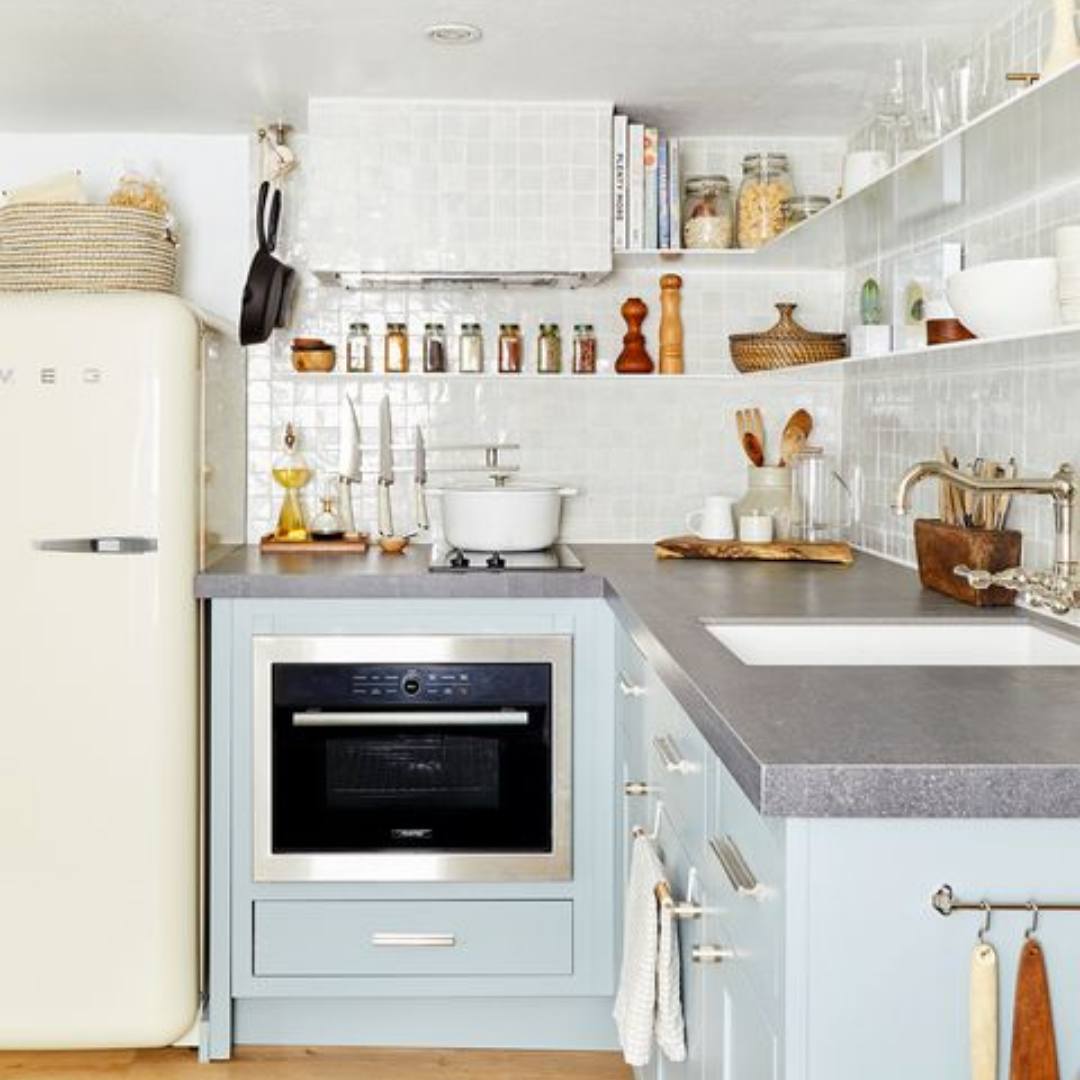 Many homes come with kitchens that are less than ideal. The lighting can be terrible, appliances can be old, the floors are grimy and gross, and the counter space is something that many houses lack. It's a nice thought to have enough room to put things, right? Small kitchens can be a challenge, but with these tips you can get the most out of the space you do have and let your inner chef shine.
Make Room

This one sounds like a no-brainer, but you can create extra space even when it seems impossible. Over-the-sink covers, cutting boards, and colanders help to increase your workspace. Burner covers for your stove and a large cutting board/tray can create extra counter space when you're entertaining. and want to set out some snacks. Not only can they help make a space look more welcoming, but also add more room! Fold-up tables are also a great option that offers extra space when needed. If there's room, a butcher block or island instantly create food prep or storage space. Another great and simple solution to having some extra counterspace, only keep the necessities on the counter. Don't let random things pile up.
Go Vertical
If you have a wall above your stove, it's possible that you might have a perfectly suited area for a pegboard to hang pots, pans, and utensils. Magnetic knife and spice racks can fit into small wall spaces under cabinets or above sinks. Refrigerators can also serve as storage space for magnetic spice racks, towels, pot holders, or dry-erase boards or chalkboards, which are both useful and decorative. And over-the-cabinet hooks and towel racks add extra storage quickly and easily. Small bookcases are a kitchens best friend. They are perfectly narrow and come in many heights so they can offer tons of storage in your kitchen. In addition to keeping cookbooks tidy, they can also hold pots, pans, dishes, food items, storage containers, and baskets.
Upgrade Lighting

Lighting in any kitchen is hard to get right. Many fixtures make the space feel dated and by upgrading the bulbs can make a difference right away. Consider installing adhesive under-cabinet lighting to better illuminate your workspace. If overhead lighting in scarce, consider using table lamps and even floor lamps. A floor lamp in a kitchen might seem odd at first, but put it at the end of a counter or tucked behind a table, and you'll be grateful for the extra light. If the room is brighter, it will help to make the kitchen look and feel more open than it would with a darker light.