How to Update Your Kitchen Without Breaking the Bank
Posted by Allie Williamson on Monday, January 18, 2021 at 8:31 AM
By Allie Williamson / January 18, 2021
Comment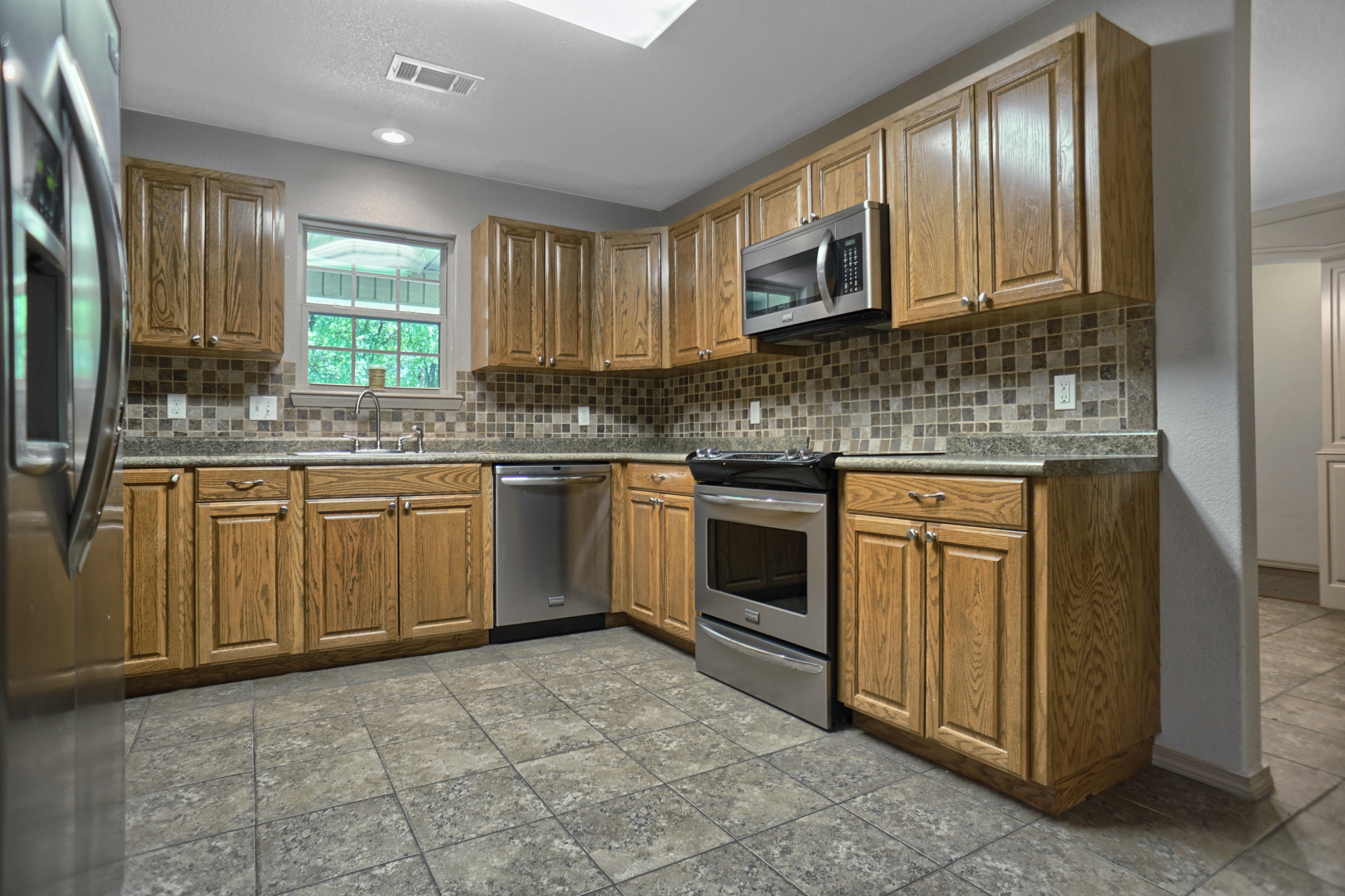 Almost everyone that I know has a certain vision of what their dream kitchen would look like. However, renovating a kitchen can be very expensive; but just because you might not have the right budget to make the full vision come to life, doesn't mean that there isn't something that you can do to give your kitchen some life.
Paint the Walls
Painting is always my go-to when I'm wanting to transform a space. Just the right color can instantly upgrade the look of any room, but also make a room feel more bright and positive. It's very hard for me to come across someone who enjoys being in a dark room for a long period of time, so when they need a change, I almost instantaneously recommend them going with a bright, neutral color. That way their space will feel like it has some life brought back into it and will seem more open.
Replace the Hardware
Not only is this a really simple fix, but it can give a new look to your kitchen almost instantly! If you have a lighter color on your walls, I would try to go with something darker. However, if your cabinets are a little worn out and looking not-so-great, we need to take care of those first. However, if your cabinets do happen to be on the darker side, my recommendation would be to go with a lighter looking hardware (such as silver or white).
Paint the Cabinets
Just like when it came to painting the walls, if your cabinets are looking worn and beat down, it's time to freshen them up. I absolutely love when I walk into a kitchen and see a contrast between the light-colored walls and dark cabinets with the light-colored hardware on them. It gives off such a fresh and modern look. With that being said, don't be afraid to add some color to your cabinets! This is a great way to add that pop of color that you probably didn't want to put on the walls. Just be sure that when you paint the cabinets, it's going to be a color that you won't get sick of too quickly.
Add New Decor
This is not only a super-easy way to give your kitchen a new look, but it's also fun for you because you get to do some shopping! What I like to do when it comes to decorating my house, I try to stick to the same "theme" as best as I can. If you are going for more of a colorful theme, I recommend going with some decor that's a little out of your comfort zone. If you also get some decor with different textures, it can give the kitchen a more comforting feel as well. If you have the space to add a runner rug (which is just a long, thinner rug) then maybe try to get a color that is similar to your cabinets, that way it can help to make them pop!
Just know that you can have the kitchen of your dreams without breaking the bank. Even if you can't do everything all at once like you wish to, start with the small things first. Slowly add to it and by the end, it will look like you have a brand new kitchen! The best part is, you didn't have to spend a fortune to upgrade the space to how you wanted it to look.