Last-Minute Gift Guide For Mother's Day
Posted by Allie Williamson on Friday, May 8, 2020 at 1:55 PM
By Allie Williamson / May 8, 2020
Comment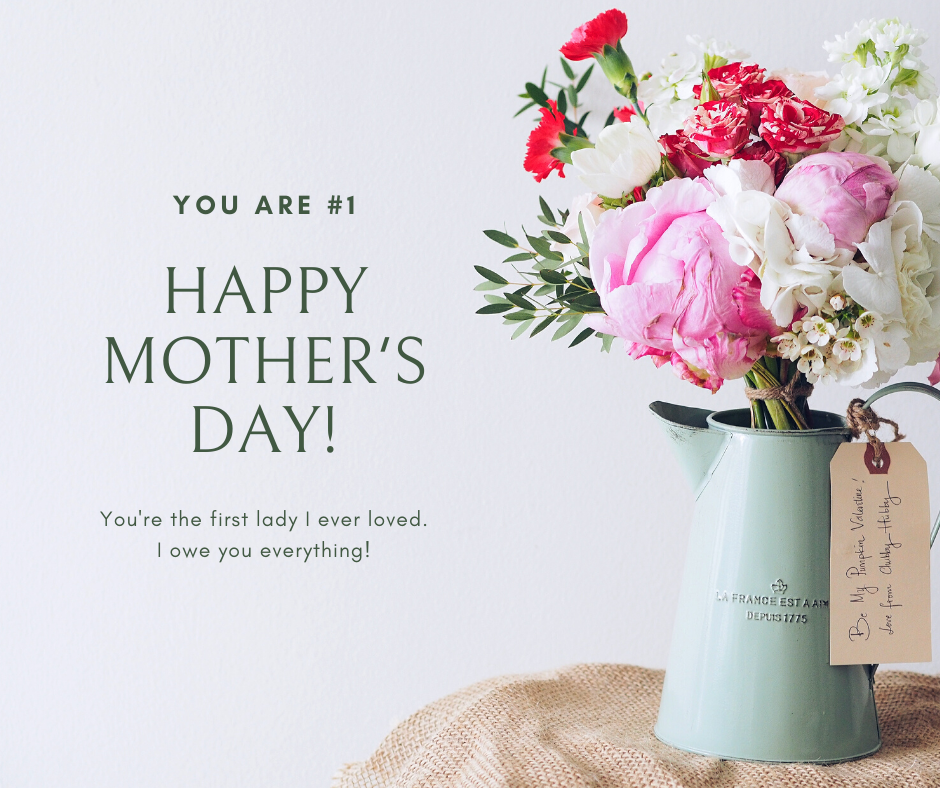 Moms... let me start out by saying that ya'll are some of THE MOST amazing, strong, and empowering women in the world. Whether you are already a mom or a soon-to-be mom, you are incredible, and thank you for everything that you do or will do for your babies. If you have anyone that is a mom around you, but you have no idea just what to get them... I've got you covered! Here are a few gifts that you can easily just go pick up from the store or if you want to be a little more creative, even make!
Easy Gift To Put Together!
The very first gift idea that I have for you is something I like to call a little, "Self-Care" Basket. Mom's are probably some of the most hardworking people ever and sometimes they don't know when to take a break and take care of themselves for once. This gift is perfect for the ladies that are always on the go and don't treat themselves every once in a while!
So what should you put in the basket? Well, that's easy... anything that is related to relaxing and being comfortable! It's as simple as putting in a new pair of pajamas, a fresh robe, some Epsom salt and/or bath bombs to chill in the tub with, maybe a few face masks, and topping it off with some smelly-good perfume/lotion. Being a lady myself, I know that when I am fresh out of the bathroom feeling clean, relaxed, and smelling good I feel literally like a new woman. It's amazing at what just a simple bath can do!
Even if you didn't want to put all of the above in the basket, maybe give her some money or gift card to her favorite salon to get her hair done or even to get a facial! This gift is really all about treating the special lady to a gift that she wouldn't normally get/do for herself.
Simple Gifts To Pick Up!
Now we all know, any girl loves her accessories. Whether it is new clothes, jewelry, purses, or shoes; all girls have one accessory type that they are obsessed with!
I'm sure that the lovely lady the gift will be for has mentioned a few pieces that she likes, but in case you don't know or just can't quite remember just know that they will love anything you give. If you're really unsure, leave the receipt(s) with the gift and let them know that you tried your best, but if they would like to exchange it for something that best suits them they are more than welcome to! There's nothing wrong with that! Just a little advice, however, try and pick out something that you know they will find special and dear to their heart. Something that they will cherish forever!
DIY Options
Now I have some simple DIY projects that won't take you long at all to do! No matter what you buy, or how much you spend, won't make her as happy as something homemade and special might. Knowing that you put some real thought, time, and creativity into a gift makes it even more special!
DIY Picture Frame Mason Jar


This DIY is so simple and cute...any mother would absolutely love this! All you will need for this DIY is a mason jar, picture of choice, some spray paint, real or fake flowers, any shape label/sticker, tape, and some ribbon if you'd want to add a bow.
So what you do is take your mason jar and place the sticker or label that you've chosen for your "frame" design. Make sure that there are no bubbles on the corners/sides that paint could potentially seep through. Then take your spray paint of choice and spray that sucker! One coat should be fine, however, you can do as many as you like for the desired look. It should only take about 2-4 hours to finish drying on the initial coat, but just keep an eye out on it. After it is completely dry, peel the sticker/label off and there should be a clean spot left in its place! Depending on the picture and sticker you chose, you might have to cut the picture down for the best fit, but that's okay! Place the picture inside the jar and tape the edges down so it will stay in place. Then you can take your flowers and place them inside (if using real flowers, place a small plastic cup of water on the inside) and there you have it! A DIY vase with a cute little interchangeable picture! Put a bow on the lid area and you have completely finished!
Jar Of Love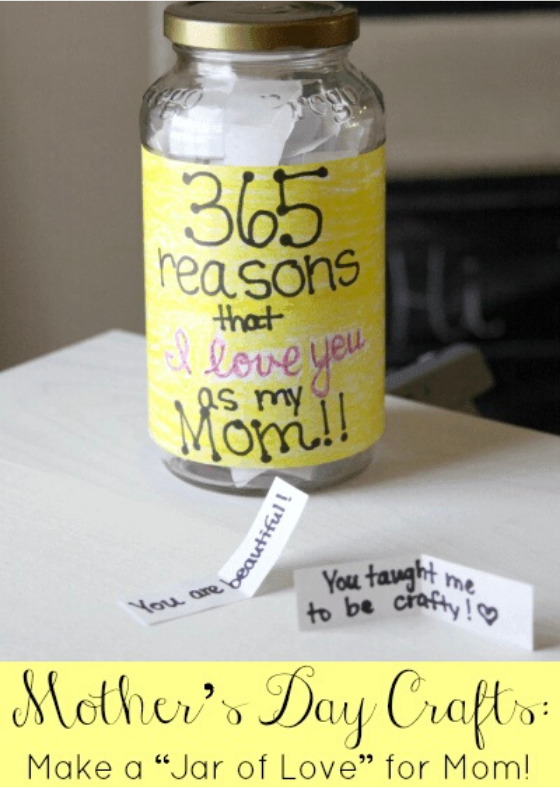 This is probably THE EASIEST DIY gift you could ever make. It doesn't have to look perfect because it's what is inside that counts. All you need for this one is some paper, colored paper/paint, scissors, and a marker.
If you're wanting to spray paint the jar, you can go ahead and do that and wait for it to dry before writing on it. If you're going the paper route, just tape the paper that you write you have written: "___ Reasons Why I Love You As My Mom" on. From there all you will do is cut small papers that you can write your reasons on and throw them in the jar! I told you that this is the easiest DIY to do. But it's something that will mean so much to her and make her smile. Anytime she has a bad day, all she has to do is pick out the papers and read them!
That's all the last-minute gifts that I have for ya'll today! I hope you guys can take something from this and give that special gift to the special lady in your life. If you are a mom, thank you for being an amazingly strong woman and giving life to your children. They appreciate you so much, as do I. This is your special day, enjoy it!