Meet Jamie Mcclendon
Posted by Allie Williamson on Friday, May 1, 2020 at 1:55 PM
By Allie Williamson / May 1, 2020
Comment
Hello Everyone, It's Time to Meet Jamie Mcclendon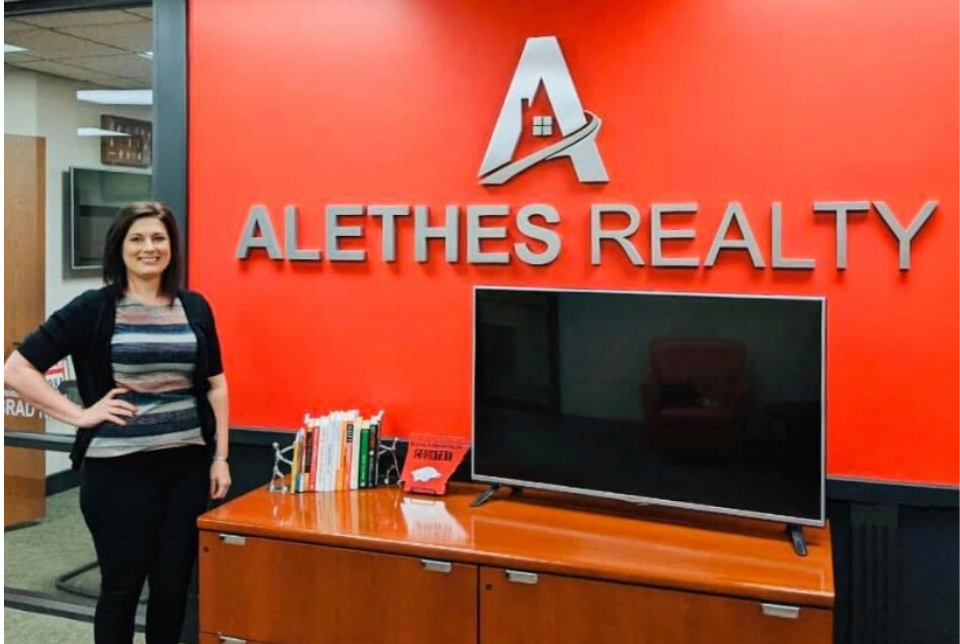 Hey guys! So, recently we added a new member to our team and I think it's finally time for everyone to meet our newest agent here at Alethes Realty... Jamie Mcclendon! Jamie is one of the best people I have ever met, even just from knowing her a short period of time it seems like I have known her for years. She is a bright, cheerful, happy, and wonderful person. If you've met her, you probably love her, and if you haven't met her yet... I can still guarantee that you will love her!

Jamie has had such a crazy and great amount of success in just her short period of time here. Yesterday, April 30th, she closed on her very first deal! So that alone is deserving of a huge congratulations, but she also has two more deals currently under contract!! She is THE definition of a boss babe and I am so happy to work alongside her! Enjoy this short little interview that I had with Jamie so that you can get to know her just a little bit!
Jamie's Biography
"I am first a mom. I have four kids and we do pretty much everything together. I love to cook and as a hobby, I raise and show rabbits. I have met some pretty amazing people from all throughout the United States by raising and showing rabbits. I have been involved with our local 4-H program for about seven years, and throughout my time, I have seen many kids grow up and turn into amazing young adults. While I do love being around people, I also enjoy my downtime and just staying at home. As mentioned previously, I am above all things a mom and when I get some downtime my kids and I will soak up our time together and get crafty while some music plays."
So as you can see, Jamie is a major family-woman. She loves to enjoy her time with her babies, and also her fur-babies. She's dedicated, strong, and just overall a great person to be around!
My Interview With Jamie
1. What made you want to get into real estate?
I am a people person so this is the perfect job for me. Helping potential new friends find their dream home is a feeling like no other. Like I mentioned earlier, I am first a mom, so being an agent allows me to still be a full-time mom which is ideal for me.
2. When are you happiest?
I am the happiest with my kids. They are what makes my world go around. The next thing after my kids is when I'm doing something for others. Making people smile and just overall feel good about themselves brings me so much joy and happiness.
3. Favorite music/song currently?
It's impossible to answer this question because it all really depends on my mood. However I'm feeling is typically going to dictate what music I listen to. With that being said, I do really enjoy all different types of music.
4. What are your hopes for the future in this industry?
To keep building relationships with our clients. I hope that this industry never loses the true face-to-face connection with home buyers and sellers that we have now. I also hope to never see people lose the idea and feeling of the "American Dream" that is of being a homeowner.
5. What have you gained so far in your time here at Alethes?
That I have a team. Everyone here wants to see each other succeed. There is lots of laughter and joy in the office and the environment is always cheerful and positive. Everyone here has been so quick to help and we're always looking ahead to see how we can grow and get better! Brent and Brad have taken me under their wing and I couldn't have chosen a better place to grow in this field.
We are so excited to have Jamie on our team and be allowed to watch her grow to be even more successful than she already is! If you're looking to purchase a property or sell your home, Jamie just might be your gal! She will do everything possible to help you out and won't stop until you are left happy and feeling good! If you haven't already, go check out our Facebook page and welcome Jamie in the comments below!