SouthernDOH
Posted by Amanda Wilson on Monday, March 11, 2019 at 11:03 AM
By Amanda Wilson / March 11, 2019
Comment
Russellville's newest foodie attraction is here! And we are all so excited about it!
Introducing SouthernDOH - The edible cookie dough food truck! Yes, it's as amazing as it sounds!
Jennifer is a long-time resident of Pope County. She always wanted to open her own bakery but didn't want to endure the risk of potential failure. As she thought more about it, she realized that a food truck would be the perfect way to start her business. She could be mobile and share her love of cookie dough all over, but she could start in the area that she has called home for so many years! Thus SouthernDOH was born!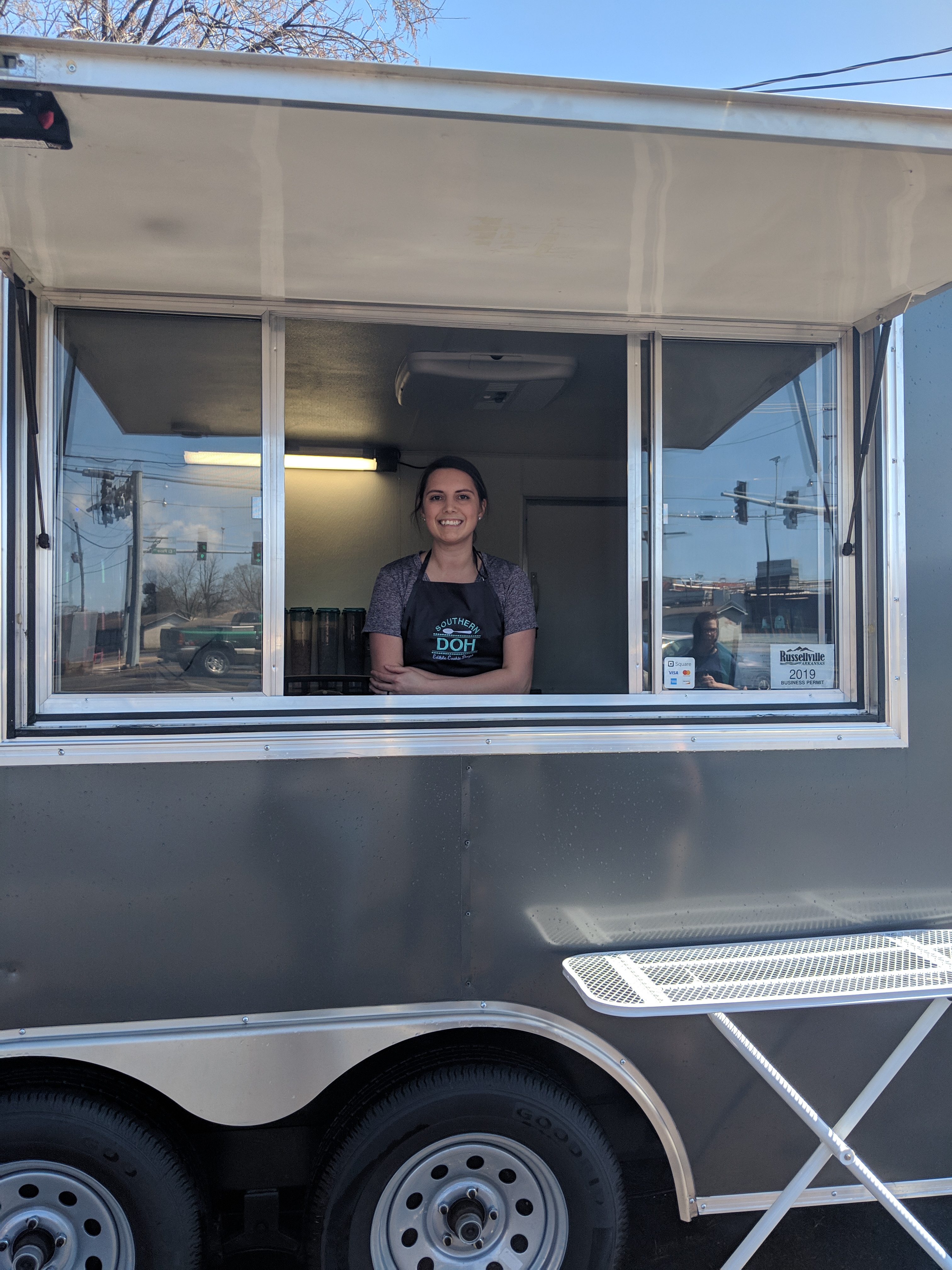 Jennifer shared her love of Russellville with me and her vision of fun food spots opening around town, and she is excited that she gets to pioneer this exciting dream! One other point worth mentioning is this small business' amazing social media presence! This tech-savvy lady has racked up over 1200 Facebook likes and has received over 300 shares on a single post! No wonder they SOLD OUT during their grand opening on this past Saturday!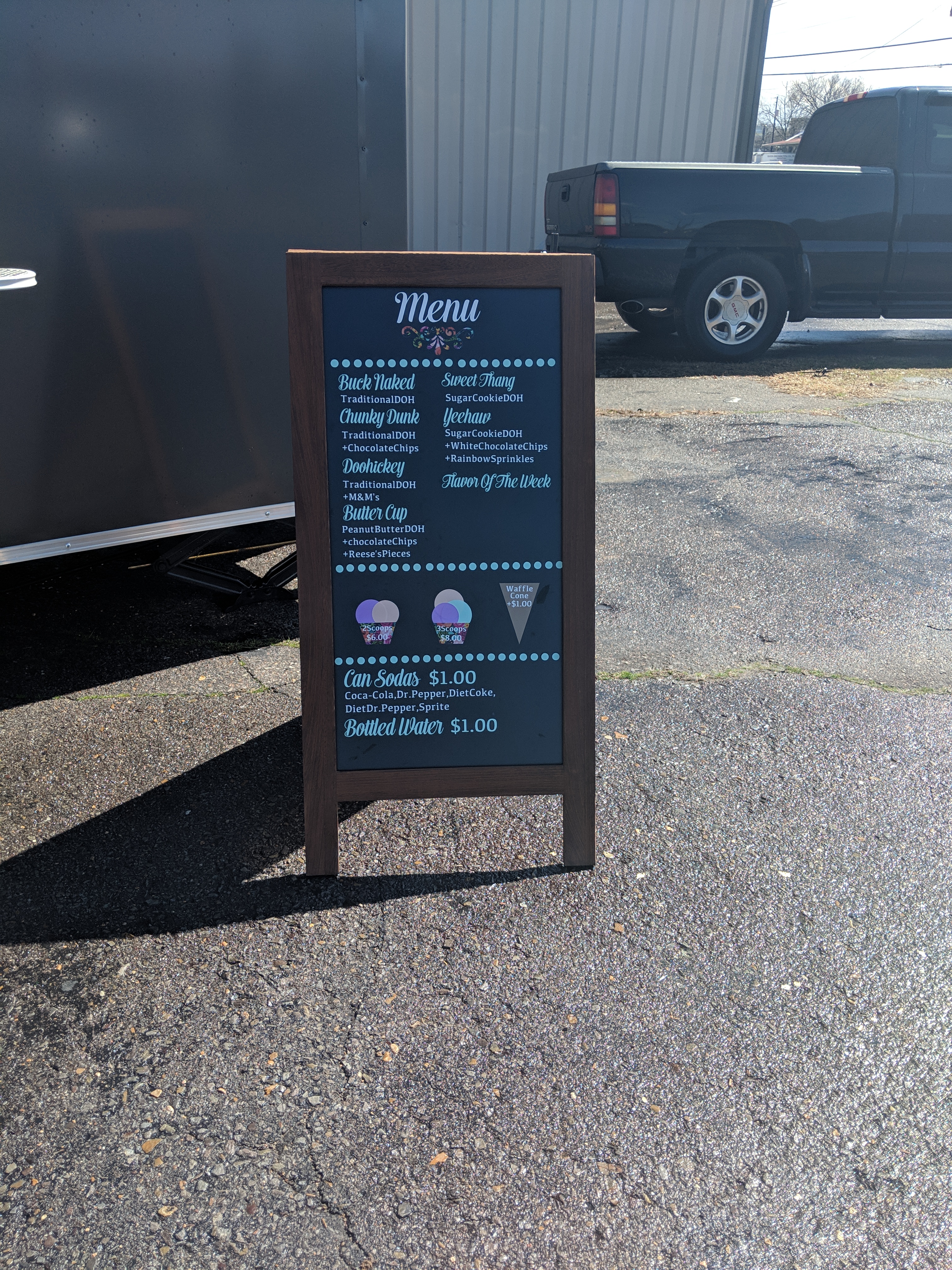 Now let's talk dough... First and foremost, it is incredible. It is buttery and sweet and delicious! As of right now, they offer 6 permanent flavors including "Buck Naked", "Chunky Dunk", and "Yeehaw". They also debut a "Flavor of the Week". We were given a little inside scoop (pun intended) on the first one! Double Chocolate! This dough will be a chocolate dough with chocolate as the topping! New flavors will rotate often, so I'm sure we will need to keep an eye on Facebook for the latest and greatest!
I got 2 scoops with Yeehaw, which is a sugar cookie dough with white chocolate chips and sprinkles, and ButterCup, peanut butter dough with chocolate chips and Reese's Pieces. Now, this was a ton of food, however, Jennifer thought of EVERYTHING because she was even able to send us home with lids and I still have some left!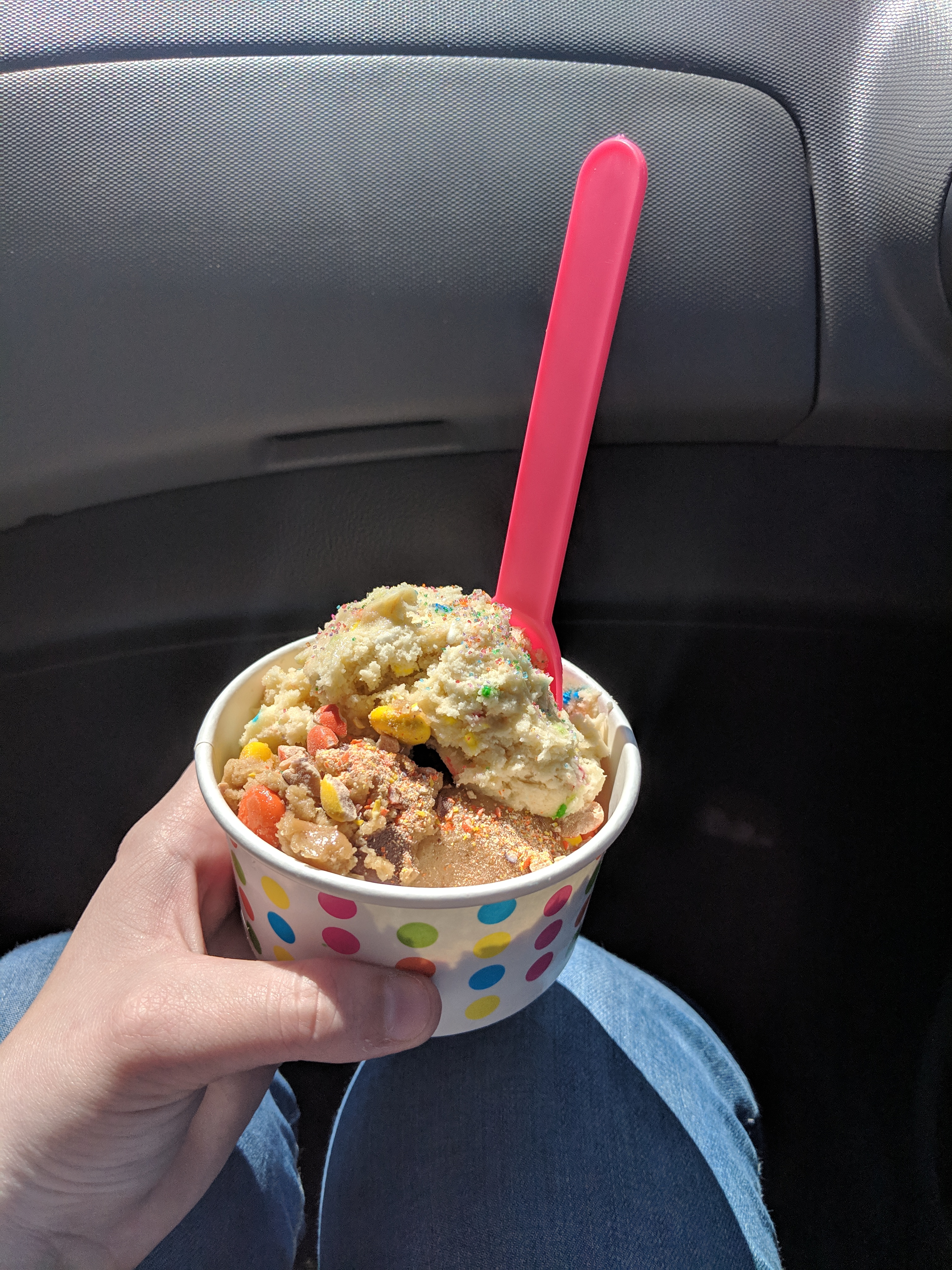 So, next time you are needing a quick sweet treat, stop by SouthernDOH on the corner of Parkway and El Paso! You will be greeted with a friendly face and some seriously delicious cookie dough!
Remember to leave a comment with your favorite flavor or a suggestion of where I should try next!