Top TikTok Cleaning Hacks
Posted by Allie Williamson on Monday, February 22, 2021 at 11:52 AM
By Allie Williamson / February 22, 2021
Comment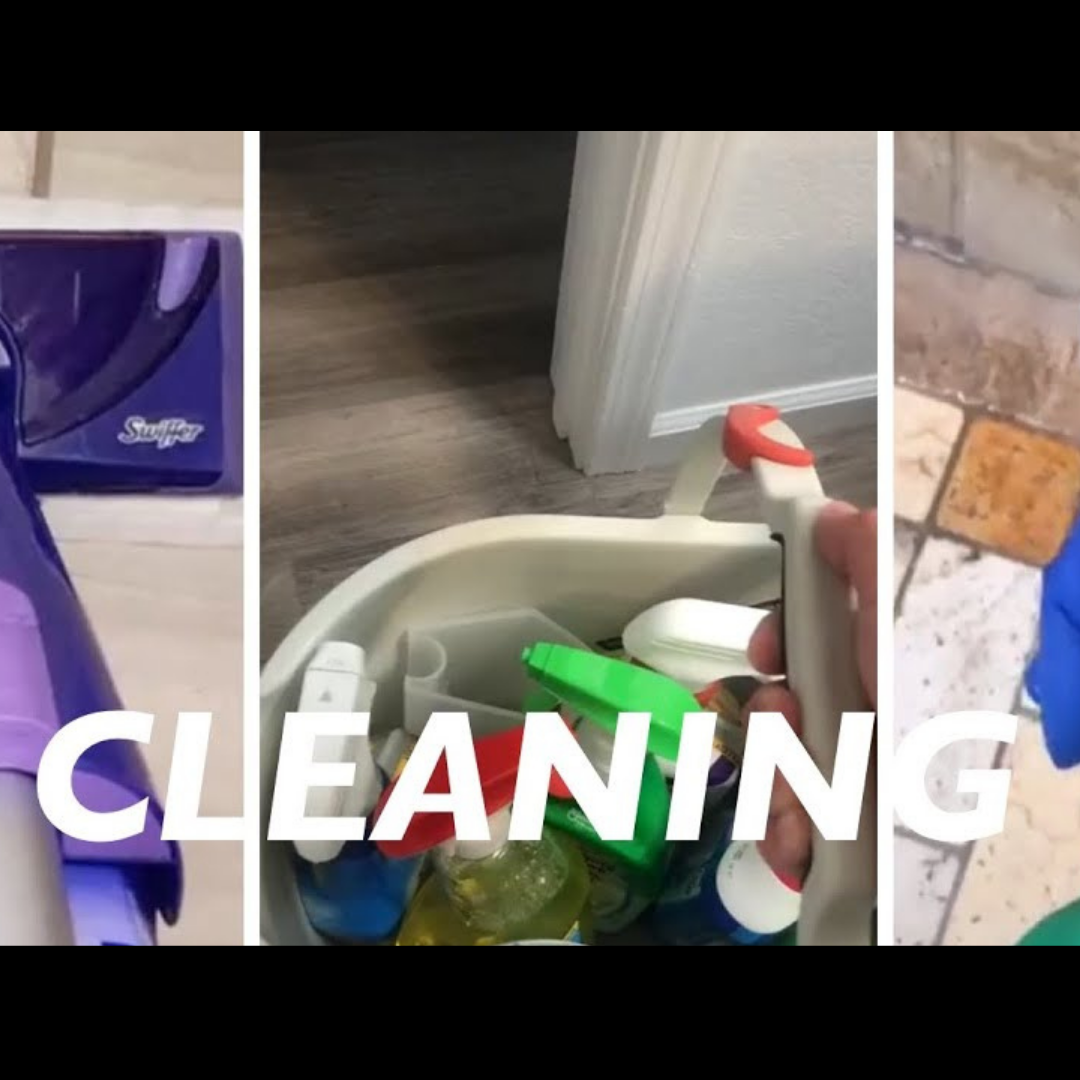 TikTok is an app that is most known as the app that people can dance, sing, or express themselves in a new way. However as I have quickly discovered, there is also plenty of people who use the hashtag #cleantok. Basically, there is a whole community of users who only post videos of them cleaning their homes, cars, yards, or they just enjoy sharing their favorite cleaning products with others that might not yet know about them. Believe it or not, you can actually learn quite a bit from these videos, and today, I'm going to be giving you just a few hacks that I've learned when it comes to cleaning your home!
Three Things to Help You Clean:
Putting music on that will get you up and moving. The more motivated and upbeat you feel, the easier it will be to get things done. Put on your favorite music playlist and your mood will be boosted enough to make you want to be productive.
Create a cleaning schedule. Start by creating a list of rooms you would like to get clean and write down each task (such as vacuuming, mopping, or dusting). Any time you complete a task, check it off of your list and it will help you keep track of how much you are getting done. This is another great motivation tactic if you are someone who likes to organize what you need to get done in your daily life and enjoys the satisfaction of a completed list.
Have your cleaning supplies laid out and ready to go. The hardest part about cleaning is the getting started part. If your supplies are laid out to where you can easily see them, you will feel the need to get up and use them so they can then be put away. There's no need in keeping them out if they aren't going to be used, so if you have to pick them up anyway, might as well get your house clean!
Cleaning Walls/Baseboards
This type of cleaning isn't something that many people will do very often unless you absolutely have to. Although it isn't common, it's a great idea to wipe down your walls and baseboards in your house every few months just to give it a fresh look.

What you'll need:
- Spray bottle
- Liquid Fabric Softener
- Water
- Microfiber Cloth
When it comes to making the mixture, it really depends on how strong you would like for the substance to be. For something that will get the job done without being too strong, it's good to use about 1/4 of the liquid fabric softener. To dilute the fabric softener, it's good to match the amount of water to the softener. However like previously mentioned, if you are looking for a stronger mixture you can add some more softener and just a touch more water. A great plus about using fabric softener is your house will smell great! If you are worried about how strong the scent is, you can also choose to get an unscented fabric softener.
Cleaning A Microwave
This is by far one of the easiest and quickest hacks when it comes to getting your microwave clean without using harsh chemicals. According to Today.com, it's recommended that you clean your microwave once a week, or at least once a month to avoid bacteria build-up and strong smells in your kitchen. It's so easy, all you'll need is a microfiber cloth and a bowl of water! Fill up your bowl (preferably one that is glass) and microwave the water for a total of four minutes. Once those four minutes are up, be careful when taking out the boiling water so you don't burn yourself. You should notice that everything is steamy and anything in the microwave will be kind of soft. Then from there all you have to do is carefully wipe the inside with the cloth and everything should come off smoothly! If something is being difficult, get your cloth a little wet and try adding that extra moisture so that the grime will come off.
Cleaning Your Ceiling Fan
Instead of using a duster that will knock a good majority of the dust off from your ceiling fan and onto your floor or furniture, use a pillowcase! Yep, that's right, using a pillowcase to clean your ceiling fan is a neat trick that I wish I would have thought of a long time ago. All you have to do is take your pillowcase, slide it over top of the fan blade, and pull it back down. Just like that, your fan blade will be looking brand new and the dust is trapped in the pillowcase instead of all over your floor!