What type of mortgage loan is right for me?
Posted by Allie Williamson on Tuesday, August 21, 2018 at 3:48 PM
By Allie Williamson / August 21, 2018
Comment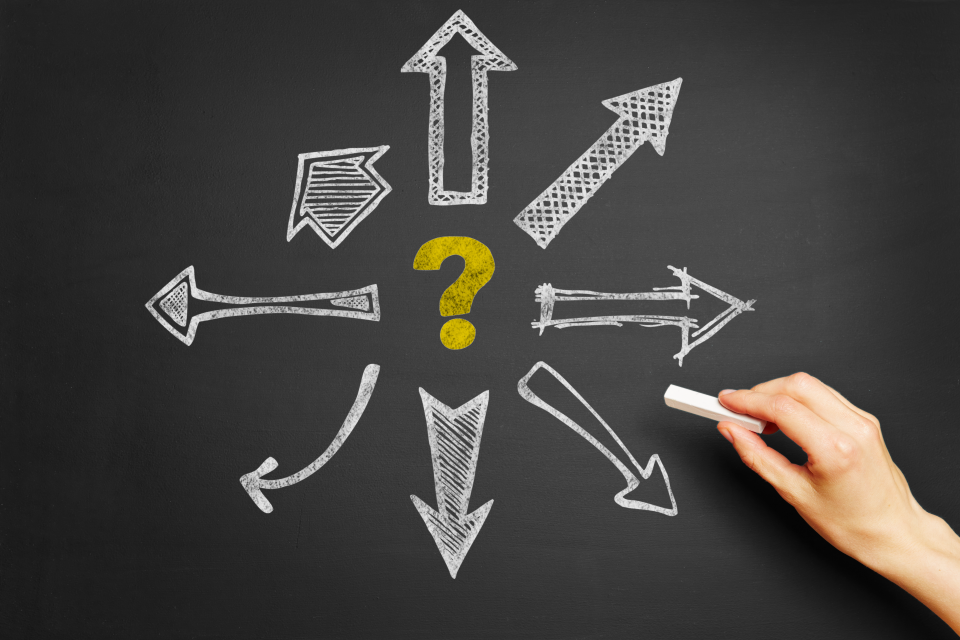 Everyone knows that there are many different types of loans. Each has their individual pros and cons to them! The four major types of loans are Conventional, USDA RD, FHA, and VA loans. Let's look into each of them and discuss why one might pick one over the other. But, first, let's find out why there are different types of loans.
Different types of loans exist to give as many people the opportunity to purchase a home as possible. Loan types also vary in the fact that the government insures or guarantees the remaining loan amount to lenders in the case of buyer default. As a general rule, loans that are backed by the government will have lower interest rates AND/OR allow those with lower credit scores to obtain financing.
Conventional - These loans tend to be a little harder to obtain because they require the borrower to have a better credit score and make a down payment of at least 5%. That being said, conventional loans have way fewer and less strict rules about what can and cannot be financed because they are not insured or guaranteed by the government. Interest rates will vary on a few things, the size of your down payment (aka how much of the sales price you are financing), your credit score and credit history, and negotiations between you and your lender.
USDA RD - RD loans are very popular in the river valley. The reason being that RD loans (or Rural Development loans) are only available in "lightly populated areas" or "rural in nature". RD loans are known for their low payments and interest rates. There is usually no requirement for a down payment either. For an "automatic underwrite" or "automatic approval", the minimum credit score is a 640. If your credit score is lower than that, you may still be able to obtain an RD loan with a "manual underwrite". The catch is that because RD loans are generally guaranteed by the government in the case of buyer default, there are more rules and restrictions on the condition of the house.
FHA - FHA loans are somewhat easy to obtain. They are insured loans that can fund with a 580 credit score or higher with 3.5% of the purchase price down. Your credit score can actually go even lower than that, however you will see substantial rise in interest rates and the amount of money needed to put down. Just like any government backed loan, there are rules about the condition of the property and older, existing property will likely need slight modifications to accommodate this kind of loan. The FHA (Federal Housing Administration) also sets a cap house how much can be loaned for a home, currently the cap is $294,515.
VA - These loans are for eligible veterans. VA loans are made by private lenders (banks, mortgage lenders, etc.) but are guaranteed by the government. Once again, interest rates are lower than conventional loans. The VA also puts a cap on maximum loan amounts as well. Credit scores can vary slightly considering a large majority are NOT able to obtain this type of financing because they are not vets.
So, now you know what each type of loan is and how it works. At the end of the day, it is best to talk to your lender about what works best for you and your situation!